Shop

Pomegranate & Honey Collection
HAIR
HAIR sub menu
OTHER
OTHER sub menu
HAIR CONCERN
HAIR CONCERN sub menu
HAIR TYPE
HAIR TYPE sub menu
TRENDING
TRENDING sub menu
Pomegranate & Honey Collection

About Us
ABOUT US
ABOUT US sub menu

Link to your collections, sales and even external links
Link to your collections, sales and even external links
Mielle Organics Hair Care Products
From One Queen To Another
When you discover hair products that treat your locks like royalty – as if they were custom-made for you – that's your Queen moment. At Mielle, we believe in sharing secrets with our sisters, not hoarding them. We spill the tea on natural haircare with products that deliver the goods.
Learn More
PERSONAL + PROVEN RESULTS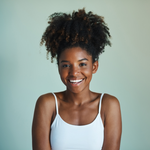 Amazing!!!
Definitely my go to for detangles and leaves my hair feeling soft and manageable!!
five star rating out of 5
- Tamara C.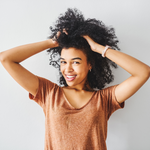 Like A Spa For My Scalp!
Love this deep conditioner! It smell really good & it leaves my scalp feeling fresh & clean! Hair feels amazingly soft afterwards & my curls are left popping!
five star rating out of 5
- Glynis K.

Our Partners